As we move further into the 21st century, urban planners and developers customize many of their ideas to suit not only the changing needs of their demographic targets, but also the changing demands of society. One great example of this changing focus is Nkwashi, a satellite town being built 36 kilometers east of the City of Lusaka in Zambia.
Zambia is one of the fastest growing economies in Africa and is the continent's second-largest copper producer. The country reached middle-income status in 2011 amid a decade of strong economic growth. However, these economic strengths only reached a small percentage of the population and Zambia remains one of the countries with the highest economic inequality in the world with 58% of Zambians earning less than the international poverty line figure of $1.90 per day (World Bank figures as of 2015).
While many identify an emerging middle class in Zambia with higher levels of disposable income, accurately defining this group is problematic, especially given the wide range of inequality in the country. However, Nkwashi is definitely a city aimed at this group as well as the industrialists and entrepreneurs who have capitalised on the country's growing economy.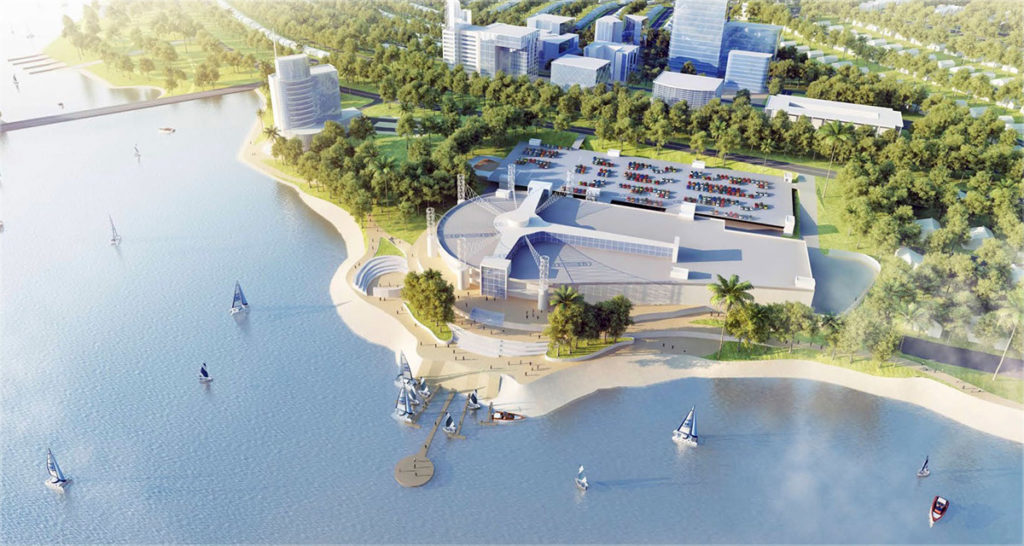 The beauty of developing a new satellite city from scratch is that you can combine the practical with the idealistic. With a set number of residential units (initially at least), you can plan for the exact services such as power, water, sewage, etc., that you are going to need (while allowing for a future increase in capacity for all). Almost 9500 residential plots will be made available, with sizes ranging from 360 to 1300 square metres. The houses themselves are being designed by the architects behind South Africa's V&A Waterfront and Green Point football stadium, so will be of the highest standards.
Nkwashi: An Incredible Opportunities Land Ownership
What makes Nkwashi extremely attractive for families and couples is the incredible opportunities land ownership. Prospective owners apply for a particular size and location and, once approved, they can decide on their payment plan. They can choose from making a whole payment, or monthly payment plans over 2, 5, 10, or 20 years. There are no interest charges on these payment plans and prices on a 5-year flexi plan start as low as 400 Kwacha (25 Euros) per month. Once 48 months of payments have been received, owners can then move to constructing a home, choosing between self-build or construction by a professional builder.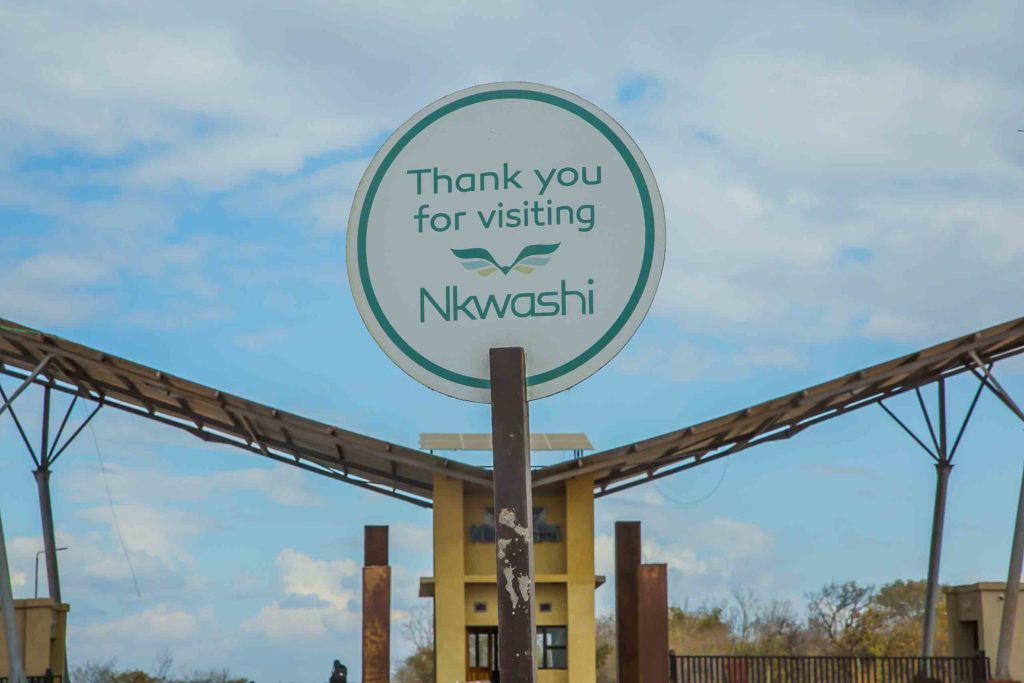 The town has been designed on four main "foundations": Live, Work, Learn, Play. The Live part is covered by the affordable housing options available spread over 12 districts and with all the amenities one would expect from a modern town. The work part is covered by a well-planned commercial area (and Lusaka is only a 30-minute commute for those who want to keep work and home separate). Play involves a 40,000 square metre mall – with pubs, cinemas, shops, etc.) – as well as 40 acres of parks, over one hundred acres of green spaces, and two lakes for relaxation and watersports.
But it is perhaps the Learn aspect that will most attract young families who identify good education as essential to Zambia's continuing development. Nine primary and secondary schools are planned, including the flagship Thebe International School offering world-class education to day students and boarders and which is planned to be the best school in Zambia.
The planned American University will have a 10,000 student capacity and is aimed at both Zambian and international students. The university, situated on a 130-acre campus, will have research as its primary focus and hopes to attract a high standard of international teaching staff. The university's sports facilities will also be available to the city's residents and it is hoped this will create an encompassing sense of community.
An Ambitious Project and an Opportunity to Live In a Self-Contained and Self-Sustaining Community
The company behind Nkwashi, Thebe Investment Management, is run by Mwiya Musokotwane, son of the country's former finance minister. He sees Nkwashi – and other satellite cities like it – as the perfect answer to the problems of urban expansion in Africa where even affluent neighborhoods can lack total access to required amenities. With a forecast total population of between 60,000 and 100,000, one third of the plots have already been purchased. How successful this new city will be is going to depend not only on plots of land being purchased but on those plots being developed into homes.
It is an ambitious project that offers the opportunity to live in a self-contained and self-sustaining community that still allows easy access to Lusaka. Satellite cities are also in development in other parts of Africa. Kenya's government hopes that Konza City will become Africa's Silicon Valley, an ambitious idea whose success remains to be seen. But the concept of satellite cities certainly offers an attractive option to the congestion of the urban metropolises, and make planning for services and amenities far easier. Could Nkwashi become an educational hub? Only time will tell.
Photos : nkwashi.com /