2020 is not looking like a good year for most businesses. Covid-19 is affecting every stock market around the world and profits and forecasts are becoming major victims of the global pandemic. 20202's Q1 results are what many people are looking at as indicators of how companies could perform once the current crisis is over. Forbes' recent list of the Top 100 Companies in the Middle East is a good reflection of not only what companies have been doing well (and will do in the future), but is also a good indicator of how the region itself is performing.
Regional Financial Health
Generally speaking, it comes as no surprise that an oil-rich region does well financially. But in recent years, the oil-producing nations have sought to diversify interests and investments as they keep one eye on a finite and dwindling resource that has for so long provided a steady revenue stream.
Looking at the Top 100 Companies listed, they have total aggregate assets of $3.5 trillion and a value of around $2.3 trillion in terms of market cap over 2019/2020. The total sales amassed by the businesses was $670 billion which represented $148 billion of net profits.
Who and What?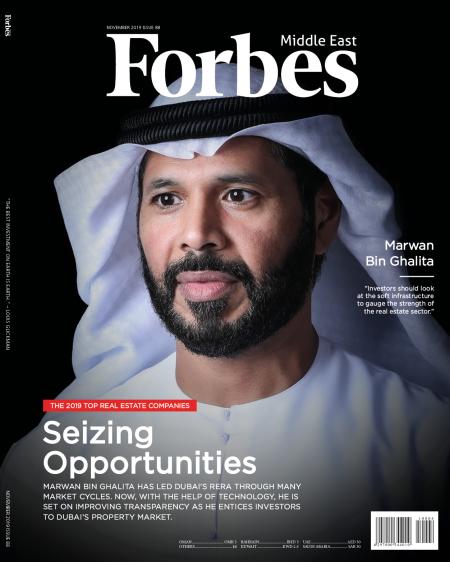 Saudi Arabia dominates the Top 100, with 33 of the 100 companies listed there. Behind them is the United Arab Emirates (U.A.E.) with 21 companies, and Qatar in third place with 18. So those three countries alone have 72% of the list.
As far as business sectors are concerned, the burgeouning financial sector dominates the list with 46 entries. Far behind them in second place is industrial companies with nine entries, then real estate/construction and telecoms companies with eight each.
Top Spot
Despite the increasing diversification happening across the region, it is an oil giant that holds the No. 1 spot and they would hold that spot in most lists whether regional or global. Saudi Aramco is not only the world's most profitable company, but also the world's most valuable listed company. It produced the biggest IPO in history and on it first day of trading in December, its market value soared to $1.9 trillion. $0.7 trillion above Apple's market value on the same day.
To put Aramco in a global context, they pump more than 10% of the world's crude oil supplies and produce more than twice the oil of all of Canada. Of course, being (prior to the IPO) a government-owned entity and the only oil producer in Saudi Arabia has given it a unique advantage.
Aramco covers several areas of the energy sector, including exploration, transportation, and sales of not only crude oil but also natural gas and chemicals. While other companies may focus on diversification, Aramco focuses on innovation. In 2017 alone, they were granted 230 patents by the U.S. Patent and Trademark Office.
As far as the Top 100 List is concerned, Aramco accounted for 59.6% of the net profits, 11.4% of assets, 69.6% of market cap, and 49% of aggregate sales.
The Other Contenders
While dominating the list, Aramco is surprisingly the only energy company in the Top 10. The other nine companies represent banking and financial, with six out of the ten positions, two telecommunications companies, and one industrial company. The gap between first and second is telling, however. Aramco had profits of $88.2 billion, while the second-placed company – QNB of Qatar – had profits of only $4 billion.
However long the Covid-19 situation lasts, some business sectors may take considerable time to completely recover. But there will be a constant need for most of the sectors covered in the Top 100 list. While oil prices may fluctuate, the sheer size and diversity of a company like Aramco will ensure that they will not suffer too much. And for businesses such as financial and telecoms, the need for their services may grow if anything. One thing is for sure; the Middle East continues to see many companies continue to thrive and grow at both regional and global levels.
Photos :