Between the digitization of informal trade and agriculture, new banking options for those without banks, and co-working opportunities, the African continent is ripe for investment. With the release of the Statista report by the Financial Times on Africa's fastest growing companies, three stand out – Wasoko, Flocash, and AFEX.
The African continent is a unique and rapidly-evolving economic environment. In recent years new opportunities have arisen to fill the newest niches, from the digitization of informal trade and agriculture, to new banking options for those without access to traditional brick-and-mortar banks, to co-working opportunities; the African continent is undergoing a change. With the release of the Statista report by the Financial Times on Africa's fastest growing companies, it is possible to get an insight into what businesses are flourishing in the current environment. The list of fastest-growing companies is dominated by technology providers in every industry including agriculture, financial services, logistics, and transport. The top three of these are Wasoko, Flocash, and AFEX.
Wasoko – 346% compound annual growth
The informal retail sector is huge in Africa, with hundreds of billions of dollars of product sold yearly from shops and kiosks. Yet these sellers have little access to capital, and face challenges getting goods either regularly, or on time from suppliers. This is where Wasoko comes in. It has become a full-scale distributor, owning and leasing facilities in the supply chain from warehousing to logistics. It began in Kenya, but quickly expanded into Tanzania, Rwanda, and Uganda, the Ivory Coast, and Senegal.
Wasoko allows retailers to order products from suppliers via SMS or its mobile app for same-day delivery to their stores and shops via a network of logistics drivers. The company also offers a buy now, pay later option for retailers who need working capital to order more goods. The company is trusted by over 50,000 retailers and has over 1,000 employees, with their revenue having gone from 0.3 million in 2017 to 27 million in 2020.
Flocash – banks for the unbanked
In a continent where around 57% of the population do not have a traditional bank account, making electronic payments is difficult. With the growth of e-commerce, and greater prevalence of internet access, it was doubtless that someone would step in to fill the void. Flocash, a provider of payment services across Africa and the Middle East is the fastest-growing. It offers more than 200 payment options, 20,000 cash points, and 30 different currencies.
The company currently covers 60 different countries and has more than 400 million customers, with a compound growth of 275% and revenue going from $0.121 million in 2017 to $6.3 million in 2020.
AFEX – the reference point for commodities
Until 1990, commodity exchanges were generally restricted to industrialized nations but the rise in affordable technology has seen them spread globally. Commodity exchanges began to emerge in Africa in the 1990s but the only successful exchange was the South African Futures Exchange which was birthed from the Johannesburg Stock Exchange.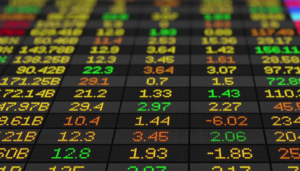 AFEX Commodities Exchange Limited provides commodity brokerage services. The company has been developing a viable commodities exchange and supply chain infrastructure to support agricultural products since 2014, and it reached $31 million in revenue in 2020.
Many notable companies in the top 10
There are many interesting companies listed among the fastest-growing in Africa. Starsight Energy is ranked number 6, and delivers comprehensive, end-to-end solar solutions. AfricaWorks is a partner with Seedstars and offers workplace solutions, including co-working spaces with a compound growth of 238%. Lori systems has built an e-logistics platform that is revolutionizing the cargo-transport value chain in frontier markets from the ground up, currently number 7 on the list.
Considering that the current two biggest companies in Africa by revenue are oil and gas companies, and the third is a timber company, this could be seen as a sign of the continent becoming more developed, and moving away from traditional resource extraction markets.
Photos : breakingnews.com – ft.com