Summary: The deal between Egyptian National Railways and Transmashholding-Hungary Kft. looks like being the start of a long and fruitful relationship.
When Egypt's first railway system was commissioned by the Regent of Egypt and Sudan, Abbas I, in 1851, he chose for it to be built by one of the 19th Century's greatest engineers, Robert Stephenson. The vision was that Egypt's transport system would rival the best transport systems globally.
Sadly, after many years of poor maintenance and management, Egypt's rail system has in the last few decades become known as one of the world's most dangerous. This has led to the Egyptian government making the decision to revitalise the entire infrastructure and rolling stock as well as investing in new routes. This was an important decision, not only in terms of improving safety but also in terms of economic development. Egypt's rail network not only transports some 1.4 million passengers a day but is also a vital component in goods and container transport, especially when you consider that Egypt has the highest container traffic in Africa with almost 7 million units shipped annually. As most of this traffic passes through the Suez Canal, increasing rail capacity would help the country diversify its commercial transport networks.
1,300 passenger cars in 5 years with ENR Worth Over 1 Billion Euros
The announcement in September 2018 that Egyptian National Railways (ENR) had signed a contract with Transmashholding-Hungary Kft. (a Russian-Hungarian consortium) to produce and deliver 1,300 passenger cars represents a major part of the Egyptian government's plans. Worth in excess of 1 billion Euros, the contract is for five years from the date of signing. Such a deal is also based on the close economic links between Egypt and Russia, and the choice of Transmashholding is no coincidence: the company led by an influential Russian businessman, Andrey Bokarev, is a world leader in railway manufacturing.
Transmashholding-Hungary Kft.'s production of the rolling stock represents a major part of Egypt's planned investment in their railway systems, with over 3 billion Euros of total investment already announced. It is also the largest single contract ever agreed by Egyptian National Railways (ENR). Transmashholding-Hungary Kft. beat bids from companies from several other countries, including China, India, and Italy.
Production of the five different classes of passenger car will be split equally between the Hungarian side of the consortium, Dunakeszi Jarmujavito Kft., and the Tver Carriage Works in North-western Russia, which is owned by Transmashholding.Final assembly and fitting of the rolling stock will take place at a specially created plant in Egypt which will be a partnership between TMH International AG (part of JSC Transmashholding) and the National Organization for Military Production in the Arab Republic of Egypt. The plant will also enable maintenance of the new passenger cars.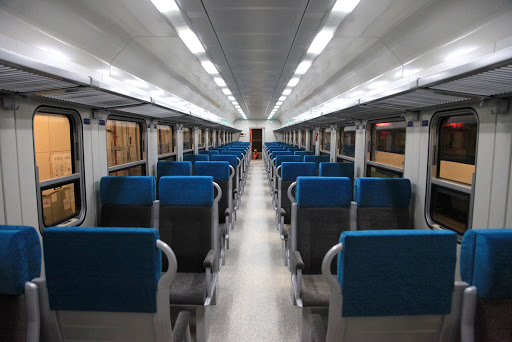 A radical change for Egypt
Martin Vaujour, CEO of TMH International said: "This move could mean a radical change for the country because Egypt, despite being a very large country, has not really developed any railway industry at all."
Even with such a massive project just signed, Transmashholding-Hungary Kft. is already looking to the future with plans to improve the connectivity of, and invest in, Cairo's metro system which carries 4 million passengers per day. They are also looking at the potential of suburban trains for future projects.
With this initial contract signed at the beginning of Egypt's redevelopment of their railway infrastructure and stock, future projects and involvement look promising for the Transmashholding-Hungary Kft. consortium.