Adamant is a new digital medium aimed at connected African youth. The media promotes continental ambitions through a network of creative and offbeat influencers. Meeting with its founder Denis Cantin and its program manager Angélique Amougou.
Denis Cantin, you are the founder of Adamant Media, before talking about your new digital media, let's talk about you and what led you to create Adamant?
Denis: I was heading the content sales over Europe-Middle East- Africa for A+E Networks (Disney / Hearst) for 5 years in London and I thought there was still a place in Africa for high level Entertainment media , gathering Africans and Diaspora, offering the best of comedy Series, sketches, Beauty, Sports and news. And that media should be digital, free and on mobile to reach everyone. I left my job last summer and we have launched Adamant on the 1st of April 2019.
Can you explain how Adamant works?
Denis: We are settled like a proper Media group and we control the whole chain from Creation and Production to Broadcast and Advertising:
First, adamant is the media of Continental Entertainment. Millions of people watch us and enjoy fresh high quality African content on a daily basis.
adamant is also a studio, aggregating and supporting the best producers and talents from every corner of West and central Africa.
Last but not least, adamant is an unique expertise in digital communication and marketing over the the whole Continent. Africa is experiencing massive growth you could compare it to a startup for that matter. Africa is as digital as you can get. We are in our element. Our logline is indeed " Digital, Continental, adamant".
Daty Niang – adamant
Angélique Amougou you are in charge of influencer relations at adamant, what drives the talents and influencers to join Adamant, according to you?
Angélique: Quite honestly, there's no better home than adamant for talented influencers. Our business model has been set up to allow comedy influencers, our A-Producers, to grow without losing their soul and their business. We encourage creation, we finance the best talents. Not only, we are also sharing our experience in terms of storytelling , post editing, promotion and access to sponsors.
Some influencers are already big in their own country like the super popular duo the Pakgne (Murielle Blanche and Marcelle Kuetche) in Cameroon with already 1 million followers. With us, they have become continental stars. Some are less known, and when the adamant team feels they're good, we offer them an A class treatment and after a few weeks, it looks like they have always been famous.
"babatché à tout prix" was watched by a few thousands people before we got involved, it was promising but still limited. Now with adamant, each of their episodes is followed by between 300 000 and 2 million people! They are some genuinely International stars now. We did the same for the couple Thakai and many others. We have now the biggest team of influcencers in this part of the World. And we can tell you: each and every of them count.
African talents are amazing and we are glad to share this with the rest of the world.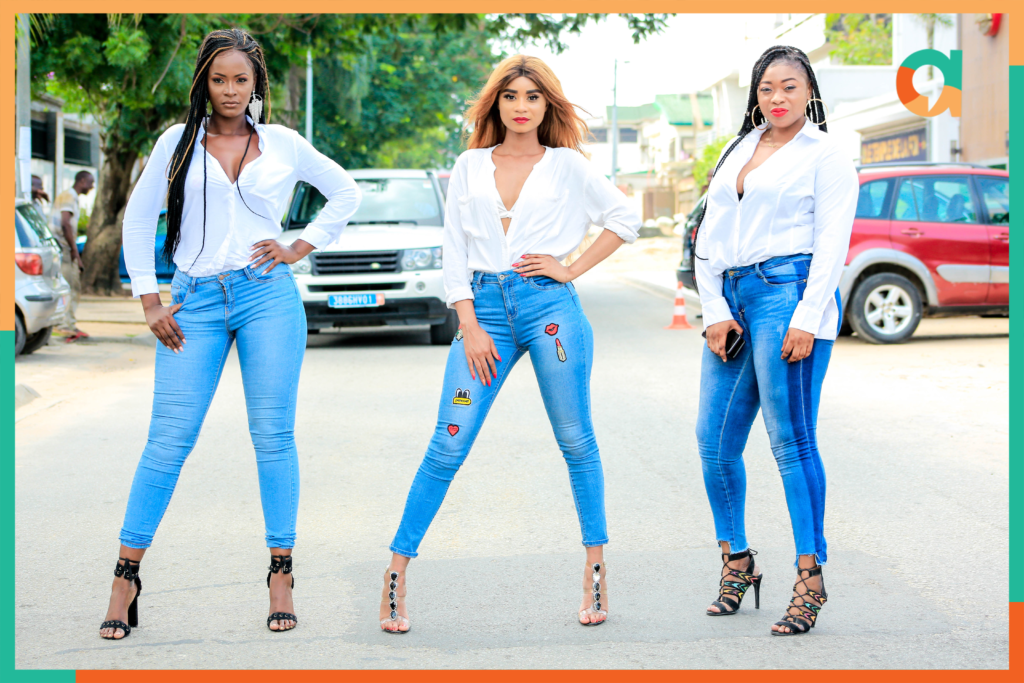 What kind of audience Adamant is targeting ?
Denis: Our audience is mostly between 18 and 44 years old. They are adults and parents. Social networks in Africa are usually male skewing but we are very balanced between male and female at 50/50. Our audience is connected and engaged. Our engagement rate is just tremendous: 34%! Our audience is urban and strongly connected. Our first cities are Abidjan, Dakar, Douala and Paris but we do not only reach the big cities; adamant is followed in every corner of Francophone Africa and the world. You can't imagine how global we are.
What new programs are you trying to put in place?
Denis: adamant will remain pure entertainment and close to our audience's everyday life. So we won't explore genres like crime, sci-fi …Unless there is a twist, a good idea and lots of fun!
I will tell you that the quality will only go in one direction: up. And more and more content will be original and never seen on line. Stay tuned!
Angelique: Talent wise, we have wonderful talents in the key territories Senegal, Côte d'Ivoire, Cameroon now. We are about to contract with influencers in Burkina Faso, we are digging in Mali, Madagascar, Guinée. Be sure we won't forget any territory.
So you are producing branded content, what do you bring to advertisers that is unique to adamant?
Denis: The affinity. adamant is close to our audience thanks to a very dedicated team and our influencers. We make people laugh on a daily basis. There is no better communication than a smile.
And with this smile, we provide the top notch values services of a digital agency with reflection, strategy, tactics, ads and even more important, high value video production. We invent formats and new series on demand. We clearly do our best to spoil our clients ad we are committed on our targets and KPIs.
What are your ambitions, your future plans or projects for Adamant?
Denis: adamant is fast and furious (smile). We are launching this week our free VOD site with all our videos. We will announce soon a business partnership with a leading Film production and talent agency in the heart of Nollywood. This allows us to produce both in French and English original with top influencers. We are post producing our first animation for pre-school children with our talent's voices. We will of course expand out of the Francophone area soon, but first thing first, we have to make sure our clients are spoiled and that we remain the leaders.
Ah yes, maybe a last one; the Studio veteran is now talking, my sincere dream would be to produce the Pan African comedy feature Film starring all our great influencers. And this will come true sooner than later!