Africa can often be a continent of major contradictions, but perhaps especially when it comes to agriculture. The African Development Bank (ADB) released a recent report which stated that the continent contained an astounding 65% of the world's uncultivated but arable land. Many areas also have an abundance of fresh water. The soil is extremely fertile, and the continent has around 300 days of sunshine every year. And when you look at the working population, in excess of 60% of people work in the agricultural sector in some capacity.
Yet despite that potential, the continent as a whole continues to import much of its food ($64.5 billion in 2017) and many regions continue to suffer annual famines with around five million Africans dying every year from hunger and over a quarter of the population classified as "severely food insecure in 2016".
To increase efficiency and productivity – and thus hopefully reduce hunger and reliance on imports – many African countries are now looking to data collection and analysis for solutions and creating a new demand and market by doing so.
A lot of Challenges to Face
There are a number of challenges that Africa's agricultural sector faces. As far as development of uncultivated land is concerned, many areas have poor or no transport links. There may be little in the way of communications, little credit to buy the machinery and seed stock needed to cultivate the land, issues with property rights, endemic corruption at local and national levels, a lack of access to technology, and various other issues.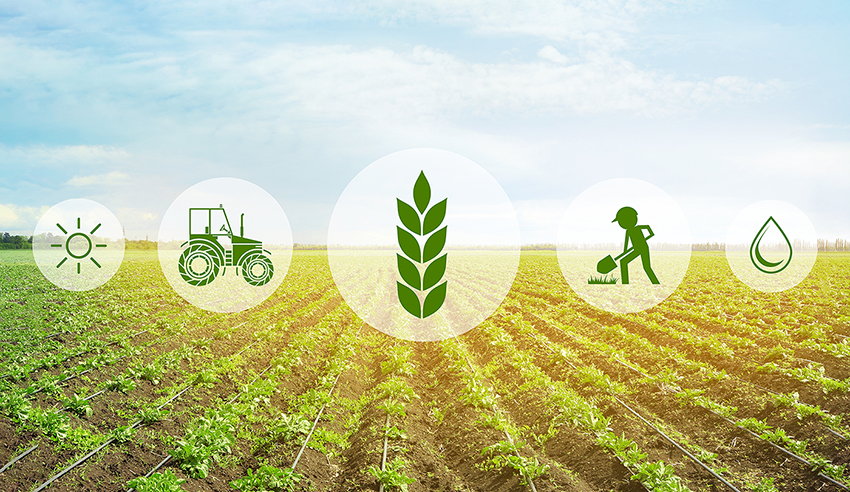 Many now see the use of data identifying the areas offering the most lucrative prospects as the way to move forward. Coupled with simpler smart phones to be used in situ, data scientists can analyse data from satellite imagery and records of climate and weather patterns to help focus on those initially promising areas.
Another major problem that faces the sector, and also another that technology may offer a solution to, is that many African agricultural products are subject to the overuse of pesticides (or the use of banned pesticides). This means that they do not pass the stringent standards of target markets such as the European Union.
Using Technology
Companies such as Acquahmeyer in Ghana are now using drones to monitor the health of crops so as to allow farmers to reduce their reliance on these pesticides. At $5 to 10 per acre, this is a growing data market across the continent.
The ADB are also investing in data and data collection. As of 2018, they had launched a drone programme partnering with the Tunisian government and the city of Busan in South Korea. The programme will include training 32 young Tunisians on how to pilot drones and collect agricultural data.
South African startup, Zindi, is another African company looking to harness data to improve agricultural yields. They use their platform to host competitions that brings together over 9,000 African data scientists to crunch numbers and data from satellite imagery and other sources to provide real solutions on – and in – the ground.
But it is also about different data sets being harnessed to improve agriculture. In Nigeria, the government are undertaking a major registration programme to include its farmers on an electronic wallet system. This will allow the government to make grants and subsidy payments, share information on better farming practices, and help improve the continental supply chain.
Monsanto Has Established Data Sharing Agreements: Good News for Africa?
Multinational conglomerate, Monsanto, has already established data sharing agreements with the American agricultural machinery producer, Agco. They also launched Climate FieldView in 2018, a tool specifically designed to collect and exploit agricultural data from across Africa. Given Monsanto's track history, there are justifiable worries that while African NGOs seek to reduce hunger and poverty by increasing crop yields. 
Hopefully, the Pan-African efforts by various parties will continue to yield promising results.
Photos : blogs.worldbank.org / idss.mit.edu / agroinformatics.org