The United Kingdom's departure from the European Union could slow trade and investment in the continent.
Brexit could not be happening at a worse time for Africa.
The economy of the continent is already struggling with falling commodity prices and the economic slowdown in China. The decision by British voters to withdraw from the European Union could trigger decreases in trade with Africa as well as aid and direct investment from the United Kingdom.
The vote, which followed a bitter campaign that centered on immigration, may signal that Britain will increasingly turn away from its support for world development, according to the Brookings Institution.
"Perhaps the biggest impact of the Brexit on Africa would be the end of British 'outwardness' – the country's concern with and responsiveness to global development issues," Amadou Sy, a senior fellow and director of the Africa Growth Initiative at Brookings, said.
Britain contributes significant aid
The United Kingdom is one of the largest contributors to the European Union's development assistance fund for low-income economies. The nation contributes $585 million, nearly 15 percent of the total fund, second only to Germany (20 percent) and France (18 percent).
While the U.K. might provide aid directly, new mechanisms and policies would first have to be put in place, a potentially complicated and lengthy process.
Sy said Brexit also is expected to weaken trade ties between the U.K. and Africa.
Britain is one of Africa's largest trading partners within the EU, accounting for more than 12 percent of all European Union trade with the continent (down from a peak of nearly 18 percent in 2012).
Dozens of trade pacts must be negotiated
According to General Robert Azevedo, director-general of the World Trade Organization, Brexit would require the United Kingdom to renegotiate trade agreements with the organization's 161 member nations, a complex and time-consuming effort that could slow down trade with African and other nations. With Britain's exit, the European Union also would have to renegotiate dozens of bilateral trade agreements, Sy said.
For example, a recent agreement between the EU and the Southern Africa Development Community allows free access to the EU market for Botswana, Lesotho, Mozambique, Swaziland and Namibia. However, with Brexit, the value of that access would be significantly diminished as it would not include the U.K. market and a separate agreement might have to be negotiated.
African agriculture may also be affected. According to Sy, the United Kingdom has been a strong opponent against agricultural subsidies the EU provides within the Eurozone because they put African agricultural imports at a disadvantage. With Britain's departure, Africa would lose a strong voice in the EU for its farmers.
Nigeria, South Africa will feel impact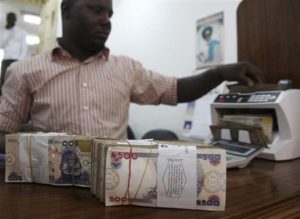 Africa's largest economies may be hard hit.
The U.K. is the fourth largest destination for exports from South Africa. That nation's battered economy took a further hit as the rand fell by 7 percent the day after the British vote.
Economists at South Africa's North-West University estimated that Brexit could shave 0.1 percent off South Africa's annual economic growth, which already declined by more than 1 percent in the first quarter of 2016.
"With current growth in South Africa in 2016 expected to be close to zero, [Brexit threatens] a loss in growth South Africa can ill-afford," Raymond Parsons and Wilma Viviers, professors at North-West, said.
Nigeria's market reforms may be delayed
Trade between Nigeria and the United Kingdom is estimated at more than $8 billion and had been expected to more than triple by 2020. However, those advances also are likely to be interrupted as new trade deals are negotiated.
Nigeria, on the brink of recession, has been liberalizing market controls in order to spur the economy. But fallout from Brexit may also slow that effort.
Razia Khan, chief economist for Standard Chartered Bank said risk aversion world wide as well as soft oil prices could slow investment and delay normal operations on the newly liberalized market.
Africa is not alone in feeling the impact of Brexit, and stabilizing markets is the first step to blunting the economic impact, Kahn said.
As emerging markets come under pressure globally, "much will depend on how quickly financial market stability can be restored."