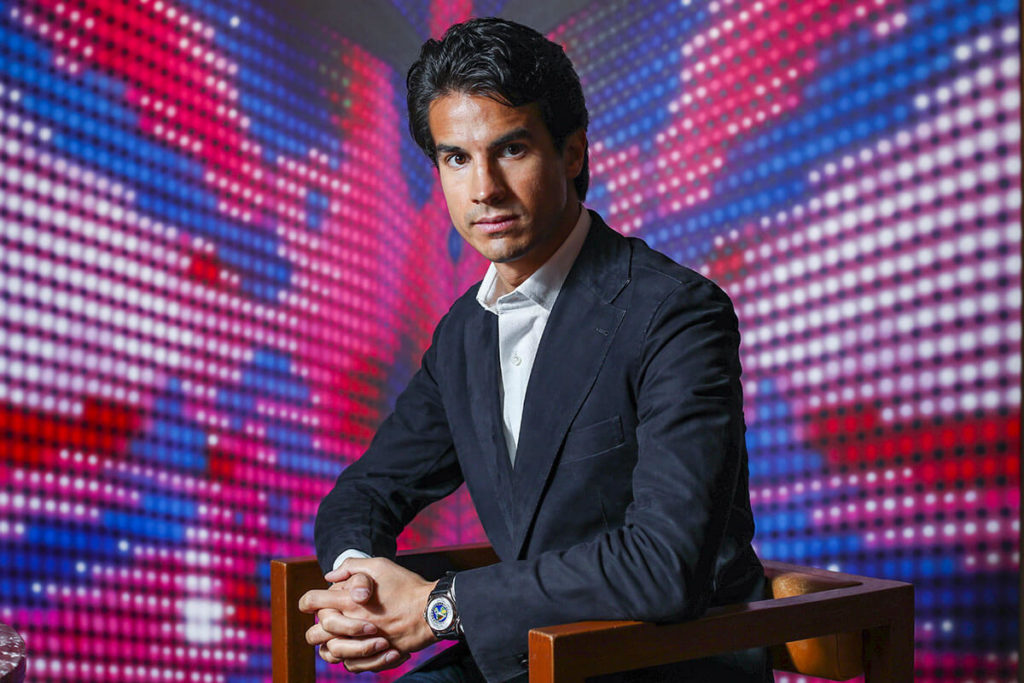 John Dodelande has been active in the contemporary art market for more than ten years. He has more specifically focused his collection on Chinese contemporary art works and young artists of the new generation (Wang Yuyang, Wang Sishun, Wang Guangle among others…) who are moving away from both the aesthetics and the spirit of his elders (notably the cynical realists movement which became known to a large audience at the international level by artists such as Yue Minjun, Ai Wei Wei…).
Like all market players, he was led to question the tools available to him to carry out his day-to-day business, particularly in the digital environment.
Beyond the institutional websites and networks of the auction houses and the databases most used by practitioners (Artnet.com, ArtMarket.com, Artprice.com), he noted the monopoly of certain players on the one hand, and on the other hand, the fragmentation and splintering of information and the difficulty of sorting through dozens or even hundreds of sources, each of which obey their own logic and their own rules.
Thus, he most often felt that he had to define for himself the parameters and criteria that would enable him to guide his choices and actions.
With regard to the field that interests him more particularly that of contemporary art and Chinese art in particular, he noted the absence of a relevant, effective and pragmatic reference tool capable of identifying works and artists, of drawing up an inventory of the market and practices and finally of guiding the choices of market players.
John Dodelande confides to us: "Being myself a Digital Native, the world of social networks, digital tools are my usual environment. However, I very quickly had the feeling that I couldn't find what I was looking for and that I was wasting a lot of time because I didn't have a real database organized by type of market, category of works, which would take into account the geographical and economic dimension, which are fundamental factors in understanding the market as a whole".
John Dodelande is thus developing with partners a new tool that is destined to become the reference database for Chinese Contemporary Art and, in the long term, for Asian Art in general. This database, accessible to the general public free of charge for its educational presentation component, will be available by subscription to professionals who will have access to valuable information on artists, works and transactions, providing an overview of this particular market and its evolution.
It goes without saying that John Dodelande's vocation is to deploy this technology on other target art markets and even other sectors of activity.
John Dodelande is expected to announce the launch of this innovative platform in 2020.