Although Africa's economy has shown steady growth in recent years, as well as shifts from consumer consumption to rises in exports and inward investments, 2020 may not be such a good year. A recent World Bank report estimates that, as a result of the Covid 19 crisis, economic growth in sub-Saharan Africa could decline to between -2.1% and -5.1% in 2020.
How severe this will be is going to depend on how individual countries and the region as a whole respond to the pandemic but this would be the region's first recession in 25 years. Perhaps now than any other time, those businesses and entities promoting investment in the region have a bigger task than they have previously faced.
Amethis: Not Just a Silent Investor
One organisation at the forefront of that challenge is investment fund management group, Amethis, who have been operating in Africa since 2013 and who have an investment capacity of more than €725m. Amethis provides seed and growth capital to promising businesses and entrepreneurs in various sectors across Africa including the sub-Saharan region.
Amethis does not just operate as a silent investor: they work as active and key shareholders in the businesses they invest in, offering support and on the ground expertise when needed, as well as nurturing growth and access to international markets through their global network.
A Strong Policy of Encouraging and Promoting Talented African Females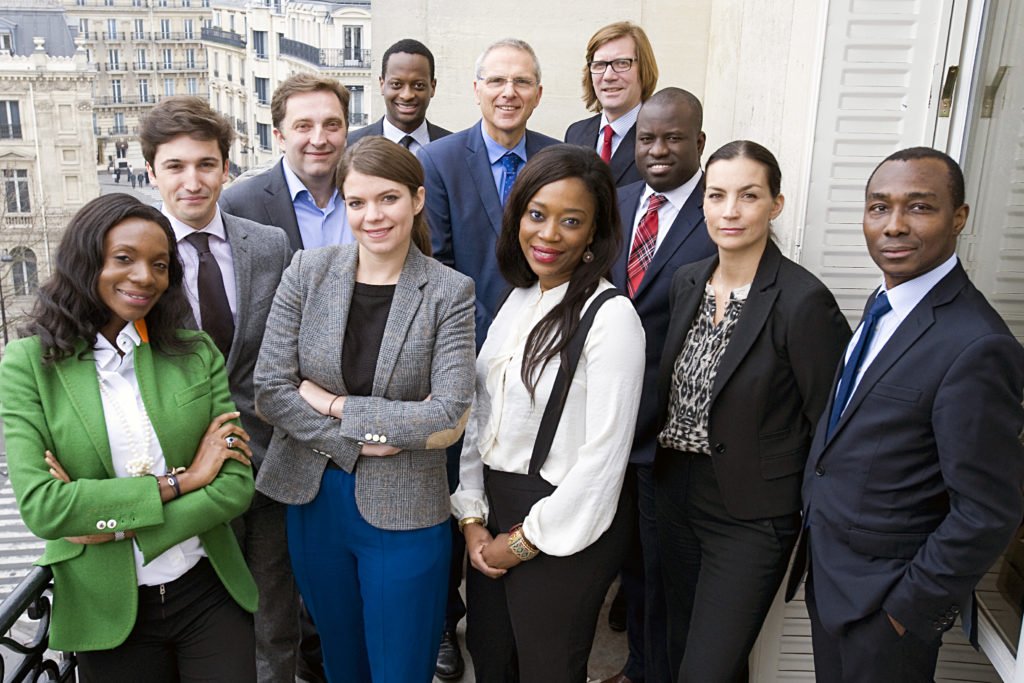 Another positive factor about Amethis is their strong policy of encouraging and promoting talented African females to leadership positions. With gender disparity still a major issue in African corporate entities, this policy not only helps shatter the glass ceiling, it also acts as an encouragement to young African women.
Heading up Amethis' West African office is Laureen Kouassi-Olsson who is based in Abidjan in the Ivory Coast. Kouassi-Olsson has responsibility for investment strategy in much of the sub-Saharan financial sector and her responsibilities includes identifying potential deals and then structuring and supervising those deals. She also manages Amethis' financial institutions investment portfolio. In addition, she oversees Amethis West Africa, an investment vehicle that is dedicated solely to the Francophone countries of west and central Africa. As if those responsibilities were not enough, she serves on several boards of directors, including Ciel Finance in Mauritius, Petro-Ivoire in Ivory Coast, and the Board of Fidelity in Ghana.
Qualifications and Career of Laureen Kouassi-Olsson
Born in the Ivory Coast, Ms. Kouassi-Olsson is fluent in both French and English. She graduated from Lyon's EM Business School with a Master in Science of Management. For her degree, she specialised in Corporate Finance and Capital Markets. After graduation, she worked for Lehman Brothers Investment Banking Department in London as a Mergers & Acquisitions analyst for two years. She then moved to Proparco's Financial Institutions Group as an investment officer where she held responsibility for appraising and structuring opportunities in the financial services industry throughout the sub-Saharan area.
Kouassi-Olsson joined Amethis in Paris in 2013 as investment director and head of financial institutions. She held similar responsibilities to her post at Proparco as well as taking charge of Amethis West Africa with total investment funds of €40 million. She also represented Amethis at various conferences in Africa and in Europe.
In 2016, she returned to her homeland as Regional Head with continued responsibilities for Amethis West Africa and also taking charge of sourcing deals, investor relations, and fundraising.
Females Leading the Way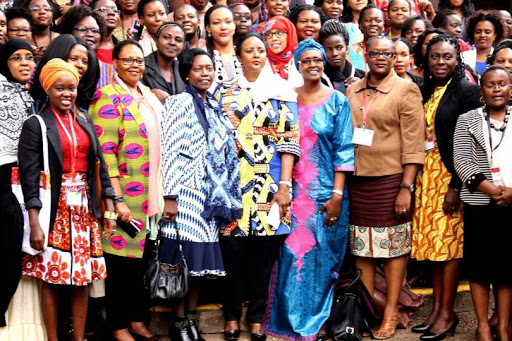 Kouassi-Olsson, along with Fatoumata Bâ – founder and CEO of African unicorn Jumia – was the subject of the recent "Regards de Femmes" meeting held in Paris in March. The two women were chosen not only because they symbolise success in what was traditionally a male-dominated sector, but because they illustrate an increasing feminine dynamic in several business sectors across Africa. 
As Ms. Kouassi-Olsson said at the meeting: "… we must contribute to the emergence of the next generation of women leaders on the African continent, we must inspire and serve as a model through our actions and our commitment. My fight is to demonstrate that there are no impossible but the limits that we set for ourselves, and that we must all transform adversity into an opportunity to have an impact on our societies. "
The Gender Disparity Must Be Eroded in Africa
With women such as Ms. Kouassi-Olsson in leading roles, the gender disparity that has plagued Africa for so many years will continue to be eroded. Young African girls can look to these strong women as ideal role models for the next generation.
Photos : jeuneafrique.com – agefi.fr