Mining has often been a "dirty" industry, with a history of exploitative social practices and environmental degradation, particularly in Africa. Various treaties and organizations have made efforts to clean up mining practices over the years, but French entrepreneur Romain Girbal has decided to start at the source. He is the president and cofounder of the Responsible Mining Alliance (AMR), a new company that is working to develop responsible mining projects in Africa that respect both the community and the environment. The company has already started its first bauxite mine in Guinea and its passionate leader is looking to expand.
Romain Girbal: From the City to the mines of Africa
Romain Girbal looked set to pursue a career climbing the corporate ladder. He studied business law at the University of Paris X Nanterre and international trade in Madrid. After graduating from the prestigious HEC business school in Paris in 2007, he moved to London and worked in the City as a junior consultant in structured financing for mining behemoth Glencore, where he focused on West Africa and Latin America. Glencore is the world's largest commodities trading company, with over $170 billion in revenue in 2015. Looking back on his experience there, Girbal notes that "working there allowed me to familiarize myself with the sector and to quickly learn its norms, challenges and growth opportunities." These lessons helped him to later launch the Responsible Mining Alliance.
In 2008, however, Romain Girbal left Glencore to become the director of the legal department of Harvest Energy Limited (owned by State Oil), a British company working in fuel distribution in several European countries. In his new role, he managed the daily negotiation and drafting of contracts. Girbal soon felt the need for a change, stating, "I then realized that I had more of an entrepreneurial spirit, and I wanted to try out an African adventure." He joined up with Thibault Launay, a friend he made in London, and the two decided to try to make it on their own.
In 2012, they created Adventure Capital Corporation, a venture capital and consulting firm specializing in mining, oil and gas investments, mostly in Africa. These first steps foreshadowed the creation of the Responsible Mining Alliance in July 2015. This time, Romain Girbal and Thibault Launay set out to develop mining projects in Africa that were responsible both socially and environmentally, an innovative and ambitious vision that would begin to take shape in Guinea.
The Responsible Mining Alliance (AMR) rethinks mining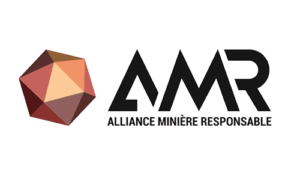 "With the Responsible Mining Alliance, we wanted to show that you can do mining differently," declared Romain Girbal in February 2016 when asked about the philosophy of AMR on French business channel BFM. With this credo in mind, the two young French entrepreneurs set up shop in Guinea, persuaded of the enormous potential of mining in this emerging country. The Responsible Mining Alliance now holds a bauxite mining permit in Boké, in the northwest of the country.
Although Romain Girbal and Thibault Launay were eager to jump into the mining sector in Africa, they wanted to do so in a new and ambitious way. This is why the Responsible Mining Alliance goes further, with the goal of doing "socially responsible mining" as they told BFM Business. What does that mean?
"We're trying to set new standards in the mining industry, first in Guinea where we are starting our operations. We've signed partnership agreements with the Boké School of Mining and the Boké Center for Professional Education so that our mining engineers and geologists can give free classes there," explained Romain Girbal, sincerely motivated by the idea of changing things in an economic sector that has been stained by negative clichés. While the government of Guinea has standards for socially and responsible practices, his group is "working hard to set ever higher standards. Mining is about more than extracting raw materials. It can also be a way to get local communities involved in mining by starting win-win partnerships for everybody."
The Responsible Mining Alliance's vision could be summed up in a few key points: following high social standards, respecting the environment, favoring local employment as much as possible and training engineers and workers through partnerships. These aren't just pretty words; as Romain Girbal likes to point out, "For us, we consider it a requirement. In terms of employment, for example, right now we are only a small team in Guinea, but 18 of our 21 employees are Guineans."

The high standards Girbal has set for his project have attracted outside attention as well: in January 2016, Xavier Niel, the famous French billionaire and boss of telecom operator Free, decided to invest in the Responsible Mining Alliance via his personal holding company NJJ Capital. This was a big publicity win for the young mining company, and other well-known investors and partners have since joined the adventure. These include Anne Lauvergeon, ex-CEO of Areva; Edouard Louis-Dreyfus, head of Louis Dreyfus Shipowners; Alain Mallart, head of Energipole; and Daniel Lebard, head of ISPG. Not to mention Arnaud Montebourg, the former French Minister of the Economy, who worked his network to support the young French entrepreneurs' project. In addition, the well-known French business journal Les Echos recently wrote an effusive article on AMR about how this mining startup is taking the Paris elite by storm. It's just the latest media success for a project that seems to be going quite well.
Bauxite, the mineral at the heart of the AMR
Beyond the historical ambitions of this project, the AMR represents a strategic business choice to invest in bauxite, a mineral necessary for the production of aluminum. Bauxite is sold to aluminium oxide refineries, who then sell it to aluminum smelters to make the final product. According to Girbal, "You need about 4 tons of bauxite to produce 1 ton of aluminum." In the context of globalization, where emerging economies like China have profoundly shaken up the market, bauxite is one of the most important raw materials for several strategic economic activities, such as aviation, transportation and construction.
In 2010, worldwide production of bauxite reached 211 million tons. Australia is the largest producer, with a third of the market, followed by China, Brazil, India and Guinea, which holds an 8% share.
According to the French Geological and Mining Research Bureau (BRGM), Guinea alone holds 52% of the world's bauxite reserves. Romain Girbal readily shares this number to show the potential of the Responsible Mining Alliance in this West African country undergoing rapid growth. "For the moment we're only operating in the Boké prefecture, which is the real global center of bauxite and where the future of this strategic mineral lies because it's where you find the world's best bauxite," Girbal notes. "Big mining companies are setting up here more and more."
In Boke prefecture, in the northwest of the country, the Responsible Mining Alliance has obtained an exploration permit for 295 square kilometers (114 square miles). Prospecting has already begun and extraction should start soon. This deposit contains an estimated 650 million tons of very high quality bauxite.
"I think we came at the right time to Guinea, getting started with a very promising bauxite permit," Girbal says. "That's how we have been able to develop the Responsible Mining Alliance and get to where we are today."