When you think of an international shoe exporter, Ethiopia may not be the first country that springs to mind. Yet Anbessa Shoe Share Company, based in the Akaky Kaliti suburb of Addis Ababa, has been making its mark across Africa as well as several international export markets.
Originally founded in the 1930s by an Italian expatriate living in Ethiopia, the company has had an at times turbulent past. Operating as DARMAR in the 1950s, it made shoes for men, women, and children. But in the 1970s, it was nationalised by the Derg Regime, the shortened name for the 'Provisional Military Government of Socialist Ethiopia', a Communist Marxist-Leninist military junta that ruled Ethiopia from 1974 to 1987. The fall of communism worldwide also affected Ethiopia and led to the formation of the People's Democratic Republic of Ethiopia in February of 1987.
The company remained under government control until 2011 when it was purchased by the current owner, Ato Tedla Yizengaw. Yizengaw, a serial entrepreneur who owns several thriving Ethiopian businesses, and who has guided Anbessa into a new era with the backing of a strong board of directors.
Anbessa exports to Africa, the USA, EU, Middle East, and Asia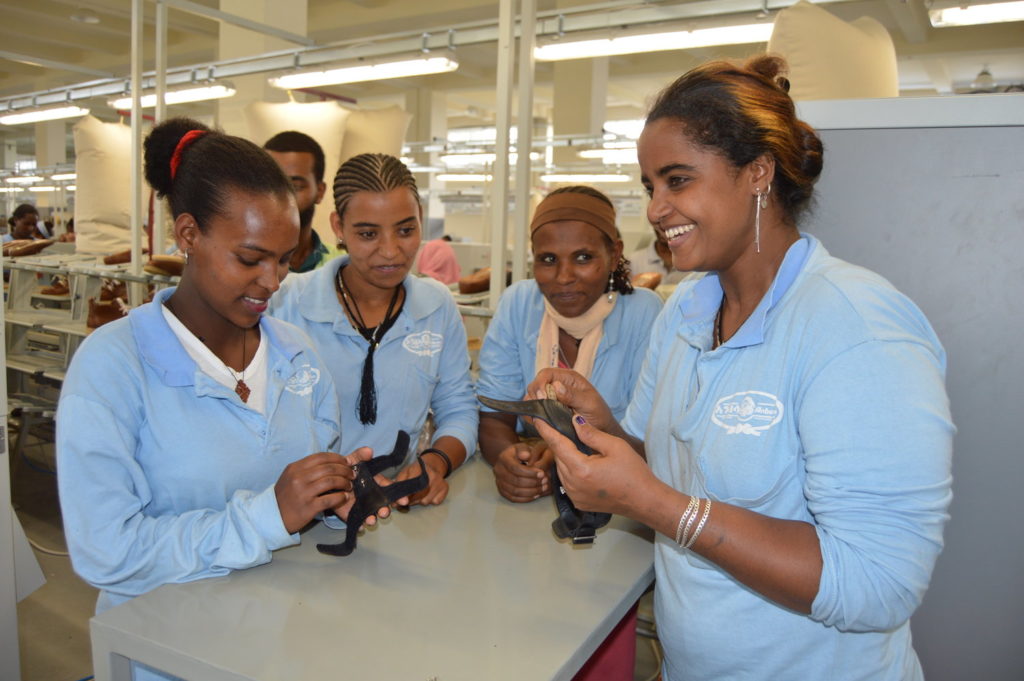 With a staggering 65-70% of the domestic market, Anbessa also exports to the rest of Africa as well as the USA, EU, Middle East, and Asia. While its primary product is shoes, it also manufactures bags and belts, ensuring that no leather is wasted in the production process.
Its growth and success has been recognised by the Brand Africa 100 ratings, with position #23 in 2018 followed by an impressive climb to #12 in 2019. It is the sole Ethiopian brand recognised in the Brand Africa charts. Export figures for 2017 exceeded $750,000, a figure they hope to grow steadily with a new factory looking to increase production levels.
In September 2017, the company moved into a new UD$15 million production plant in Akaky Kaliti. The primary aim of the new plant was to ramp up production from the previous 3500 pairs of shoes made daily to a new output of 10,000 pairs daily. But Yizengaw is an astute businessman and knows that it's not just about quantity; he needs to improve and maintain quality to increase their export market. So the company has partnered with the Leather Industry Development Institute (LIDI), an Ethiopian organisations founded in 2010 to offer training to all areas of the leather industry and to improve skills at all levels of the workforce.
To increase their export volume from 10% to 70%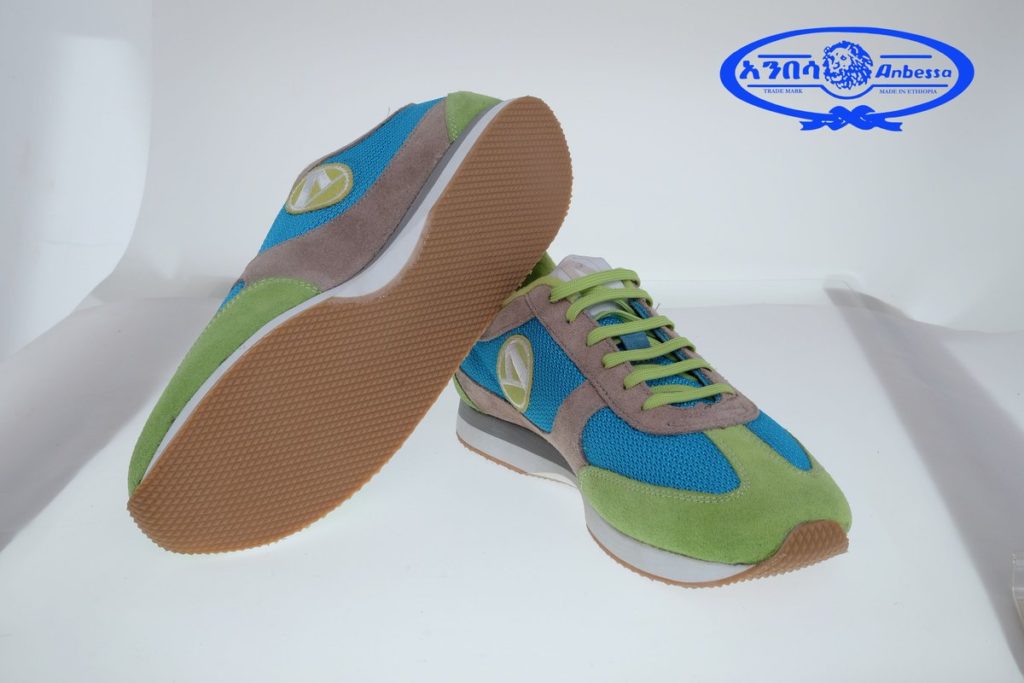 More recently, Anbessa bought the bankrupt Habesha Tannery in July of 2019 for just under 1 million US dollars. This will allow the company to not only produce their own leather but also to have a much more hands-on approach to quality control at every stage of the manufacturing process. Anbessa sees the acquisition of the tannery as a crucial part of their plan to vastly increase their volume of exports. The machinery in the tannery – which Anbessa plans to expand – was worth over US$1 million alone, so it was a clever bit of business. The Turkish company who had owned the tannery had become bogged down in default payments with the Development Bank of Ethiopia. Anbessa hopes that the new acquisition combined with their new factory will increase their export volume from 10% to 70%.
As well as the quality of their footwear, many commentators point to Anbessa's business practices as a major positive. All the material they use in production comes from sustainable sources, a major selling point when it comes to international markets. And their focus on fair treatment for all their workforce – up to 1,636 since moving to the new factory – also draws praise. The staff received discounted meals in the factory's modern and clean cafeteria. Every staff member also receives free medical check-ups, and the factory itself meets stringent safety standards. The company also adheres to International Labor Organization (ILO) regulations, ensuring that all staff are of minimum working age and that no minors are ever employed.
With experienced and forward-thinking management, a dedicated and well-treated workforce, and quality products that are being more and more recognised internationally, Anbessa is a success story that looks like it will keep on growing.
Photos: resolution.studio / squarespace-cdn.com / twimg.com