Anghami is now the first Middle East Tech Company to be listed on NASDAQ, following its acquisition by a SPAC and pending relocation the United Arab Emirates
The Middle East's Top Music Streaming Platform
In 2012, Anghami revolutionized the way music was consumed in the Middle East by launching the first legal music streaming company in the Arab World. Now, it becomes the first Middle Eastern tech company to list on NASDAQ after merging with a special acquisition company (SPAC), Vistas Media Acquisition. With a music catalog including Arab labels such as Melody, Mazzika and Platinum Records alongside international labels like Sony and Warner, Anghami quickly grew in popularity. Initially launched in Lebanon, the company is relocating its headquarters to the United Arab Emirates with the support of the Abu Dhabi Investment Office's (ADIO) Innovation Program. Anghami co-founder Elie Habib has been quick to make sure people know that they will "continue to have offices and teams and [they] are still recruiting in Beirut."
Where Spotify goes Solo, Anghami goes Social
Anghami faced tough competition when it initially launched, with French company Deezer pouring $130 million into a regional expansion in the same year. Since then competition has only increased, with Spotify, Apple Music, and of course YouTube having a global reach, and significantly more resources at their disposal. Despite this, Anghami has managed to grow to have more than 70 million registered users, with over 1 billion streams every month.
Despite the crowded space, Habib was never worried about competition from these other providers as he felt the product was fundamentally different. He has stated that "We aren't exactly tit for tat with Spotify – we have our own roadmap and differentiators that we focus on…we noticed, for instance, that most users were sharing music with others on WhatsApp, and a lot of our incoming traffic [also] happens via WhatsApp. If users use WhatsApp to send music, this means that they want to share."
It is sharing that has been key to Anghami's success. Habib's theory is that music was meant to be social, not consumed alone, so the service makes it easy to connect with people and bond over music choices. Deep-learning and machine learning algorithms are used to match listeners with profiles that choose similar music, which led to people following more playlists from their matched users.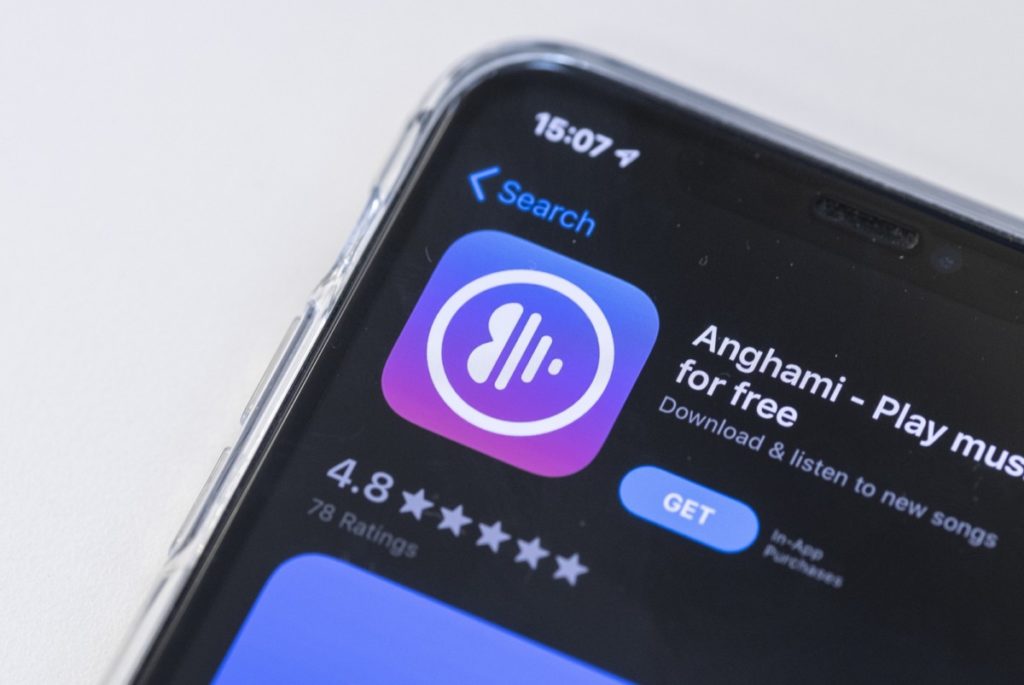 Anghami has continued with this focus, launching a live radio that features real-time text chat and voice chat to let any user, including artists and DJs talk to each other while playing songs and podcasts from Anghami's library.
Another Tech Company in Abu Dhabi
The Government of the United Arab Emirates has been trying to entice innovative tech companies for some time, with the goal of turning the country from a consumer of technology to a producer of technology. Its Hub71 incentive program offers subsidized housing, office space and health insurance for companies in the seed and emergent phase, and while Anghami might be beyond that, Habib has stated that the city will invest in both the team and their research in the years to come. Part of the merger agreement is a $40 million commitment from UAE financial firm Shuaa Capital.
Capitalizing on the Extra Capital
Anghami will continue to operate under its own name after the merger with Vistas Media Acquisition. The pro-forma enterprise value is listed at $220 million, and it has been speculated that the company could be valued at close to $300 million following the deal. It is the first time a Middle East Tech Startup has made it on to NASDAQ and speaks volumes to the success of the company. Habib has said that they want to have "deeper penetration into high-growth, high revenue markets." The newly raised funds are expected to be used to expand further in both Saudi Arabia and Egypt.
Photos : Voicebot.ai – oerlive.com