In recent years, there has been a notable resurgence in the matriarchal influence of African women. This resurgence is not only breaking down the former barriers of gender disparity but also helping to influence a new generation of African girls. While this new wave of strong African women crosses several business sectors, it is perhaps nowhere more evident than in the field of technology. These 'TechWomen' are not only making their mark in their chosen field, but are helping ensure there are training and work opportunities for other women and girls. There is also now a junior version – TechGirls – aimed at introducing African girls aged 15-17 to STEM.
African Women's Day.
Many of these women will be recognized this coming July 31st as part of African Women's Day. This date was chosen at the first congress of PAWO (the Pan African Women's Organisation) on 31st July, 1974. It was chosen in recognition of the first ever Pan-African meeting of women (Conference of African Women – CFA) held on that same date in Tanzania in 1962.
TechWomen
TechWomen is not just a name given to these African women succeeding in the technology sector. It comes from the organisation of the same name, set up by the U.S. Department of State's Bureau of Educational and Cultural Affairs in 2011. It targets women from Africa, the Middle East and Central Asia who show potential in the fields of science and technology or who need support with innovative ideas. Each year, 100 women are chosen and flown to California and then Washington. In those cities, they are welcomed by more than 50 of the world's leading companies including Microsoft, Google, Twitter, etc.
Objectives
The primary objective of the TechWomen scheme is to support the next generation of female innovators and leaders in STEM (science, technology, engineering and mathematics) subjects and to offer them access to the leading global companies for mentoring and employment opportunities. Over 200 volunteer mentors and 'teachers' from some of the world's leading corporations give their time to help each year's winners. There are training courses, lectures, workshops, as well as one on one session to assist the women with any current solo or group projects.
Moroccan Laureate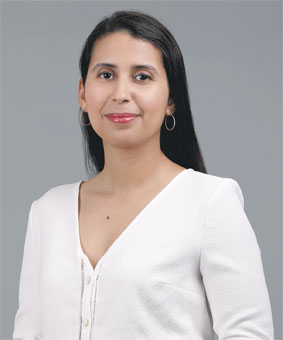 One of 2019's Moroccan laureates was Lamia Fikrat, the winner of her local 'edition'. She holds an initial degree in engineering from Paris's Ecole Centrale as well as a Masters in Management from London's ESCP graduate school. Her fields of interest include the circular economy and also sustainable development (the latter being a huge focus across Africa). As part of their time in the U.S., participants spend a short period in a mentorship placement. For Fikrat, that was with San Francisco's Environment Department, SF Environment. Fikrat was enthusiast about her experience and the opportunities it affords her fellow countrywomen: "Participating in the program has been an incredible networking opportunity in Silicon Valley. I strongly encourage Moroccan women to apply for it."
From Tunisia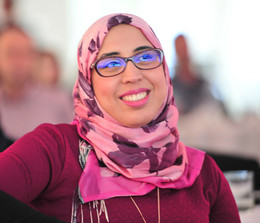 Tunisia has been involved with TechWomen since 2012. One of their 2016 laureates was Raouhda Lagha, an engineer who works for Sofrecom Tunisia. Sofrecom promote diversity, multiculturalism, and gender equality, so the inclusion of Lagha was a source of immense pride for the company.
Lagha is also a team leader at Sofrecom, part of their policy of encouraging women to not only pursue scientific and technical careers, but also to seek leadership positions and to move up the management ladder.
Lagha said of her Techwomen experience: ""Cultural mentorship is particularly useful for people like me working in an international company. It's important to fully understand the cultural codes and behaviors of contacts and avoid offending people who might have different viewpoints."
To the Future
As the battle to break down the barriers of gender disparity in Africa continues, programs such as TechWomen and other schemes that offer mentorship and investment are crucial. Equality in the workplace, and in education, are crucial components in the progress of the continent as a whole. Hopefully, TechWomen will continue for many years to come and will recognize the many outstanding women in STEM fields.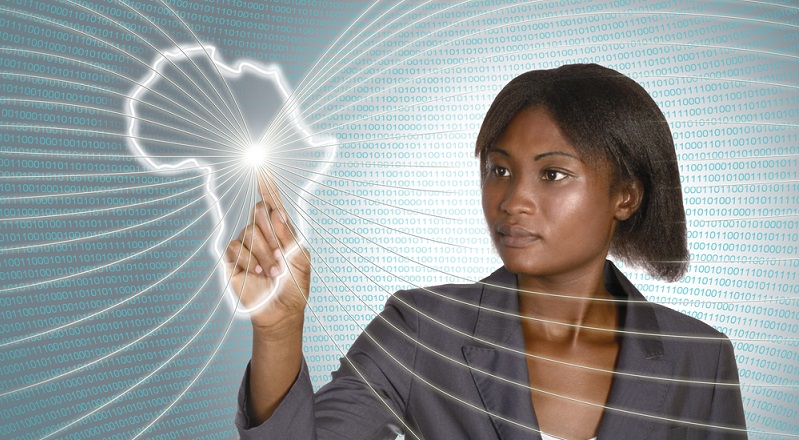 Photos : europeansting.com – sofrecom.com – htxt.co.za – leconomiste.com